Legal Notice- Cook County Property Tax Appeal Deadlines!
Cook County Property Taxpayers don't miss out on capturing your property tax savings! This could be you! Here are the deadlines for the following townships located in Cook County, IL. December 6, 2018 WHEELING PROVISO ORLAND JEFFERSON PARK Next Runners Up.... BLOOM HANOVER NILES RICH SCHAUMBURG WEST THORNTON LAKE NORTH CHICAGO SOUTH CHICAGO Where do you start? At Assurance Legal, LLC's collaborative platform. https://www.RealEstateTaxMaster.com/Register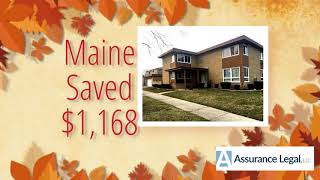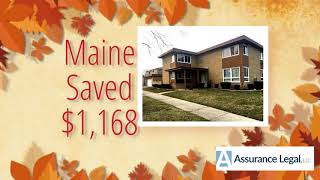 We are very grateful to announce many appeal victories for New Trier, Oak Park, Maine and Elk Grove Townships. If you would like to take the opportunity to save in property taxes in Cook County Illinois, sign -up at our collaborative platform with the robust technology that tells you how much your property tax should be and how much you stand to save at www.RealEstateTaxMaster.com/register.